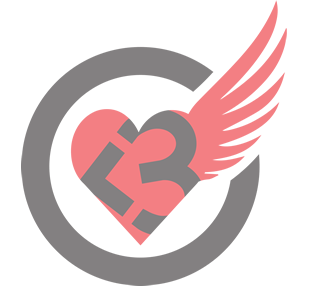 Sprints… sure, they were fun when we were kids. Remember that feeling? Breaking out at top speed, the wind at your back, racing your friend across the field. Exhilarating. When you're 6…
Now that we're all presumably on the other side of kindergarten, things are different. The only time you see that burst of speed is when you make that mad dash for the last slice of pizza. A worthy cause, to be sure.
So what happened exactly to suck all the fun out of these bursts of energy? When did that start to look more like work than pleasure? Sedentary lifestyle, for one thing. And the inherent affection for repose that accompanies such. It happens. Welcome to the world of adulthood. Yay…
If you spend any time on the internet looking at health topics, or do any reading about fitness, you have probably stumbled across the term HIIT – high intensity interval training. The most effective way to work out, as rumor has it. There's a whole bunch of science and research to support various health claims. But the benefits of short periods of high intensity output are proven. And yes, even for distance athletes.
Beginners who train for half marathons and marathons usually go about it by keeping a "slow and steady wins the race" mentality. When I trained for my first half, I definitely took the "if I can walk it, I can run it" approach. So run I did. At the same steady pace, building up to 2 hours. But that was it. Throw a sprint or a hill in my direction, I was done for.
This time, I've made sure to avoid that pitfall. My Run the Edge training program has been really good about that as well. It encourages strategically timed changes of pace, which in my opinion conditions your body better than staying at the same boring pace the entire time. And, as I've already noted, I have been doing hills. In the form of bridges. And more bridges.
While I may not be running flat out to the top of that hill, my body is definitely working harder. And that's the whole point of HIIT in the first place. More output for shorter periods of time, better results. And you know what? It works!! I'm very proud to say that after a few weeks of running those bridges, my pace for a mile on flat ground has dropped by an entire minute!
When I first started training for my race in Napa Valley, I was running at a pace of around 10:00 or 10:20 per mile. After my first month of training following my program, adding in hills, and one recovery week, my pace is down to 9:00 per mile, on average. Not too shabby!! My longest distance is just over 4 miles, so still a bit to go on that front. But, the progress is there. And that feels fabulous!
*This post was written in partnership with Destination Races Wine Country Half Marathon Series. All thoughts and opinions expressed are purely my own. For more information, please visit Race to Wine Country.